Adult Football
Derrytresk came to Eglish on Sunday, The Seniors won on a scoreline of Eglish 3-14 Eglish 0-06, unfortunately there was no reserve game, as Derrytresk conceded. The next Senior game is currently scheduled for Sunday 29th July, at home to Owen Roes.
Youth Football
The Under 12 Football action hosted Coalisland will be on Monday evening. Teir next outing will be against Rock on Monday 16th July.
The Minors hosted Carrickmore in the Championship on Thursday evening. Result was an extra time victory on a score line of Eglish 1-16 Carrickmore 0-17.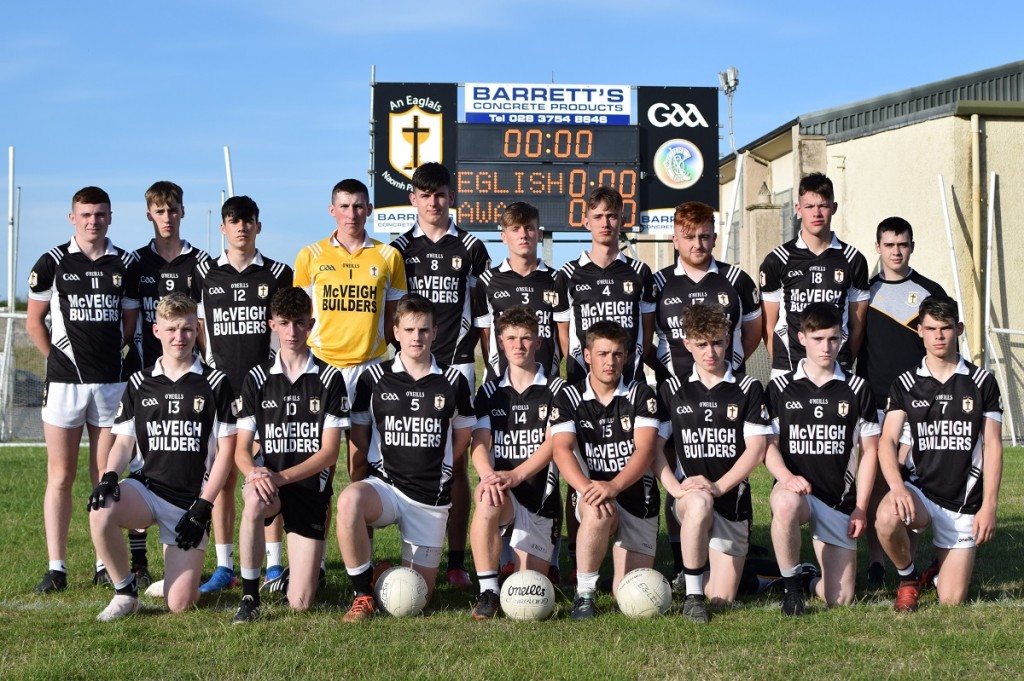 Other
This week's winning Lotto Numbers were 3, 8, 19 & 22. The was no Snowball winner, however there were five Match 3 winners, Kevin McGuigan, Sinead Donnelly, Aoibhean McVeigh, Brenda Horsfield and Martin Daly. There will be a holiday period for the Lotto with the next Draw being on Monday 30th July, when the Snowball will be £2850.
Club Summer camp took place this week, this was enjoyed by all those that took part. Thanks to all those that gave up their time to help and coach, Especially Club Youth officer, Aidan Muldoon, and his family.
We would like to wish everyone an enjoyable and safe holiday period. Please be aware of the risks the current warm spell may bring, especially around water and heed all safety advice.